WIZARD CAREER PAGE
On the job hunt? It can be tough finding the right place. You've got to be sure it's worth your time, talents, and energy. At Wizard, we offer a casual yet professional and team-oriented setting. Our work is challenging but rewarding, and there's plenty of opportunity for your contributions and advancement. We thrive on the diverse perspectives of each team member and maintain an environment of equality, respect, and trust.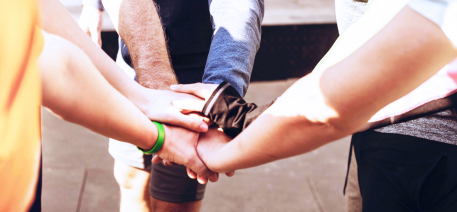 You have the knowledge, the know-how, and a passion for all things Linux. All you need is the experience that comes with working at an established Linux development firm.
Our mission is to bring Linux technologies and support services to the North American and global markets. If you're passionate about Linux and the Open Source community and want to help shape the future of tech, check out our job openings below.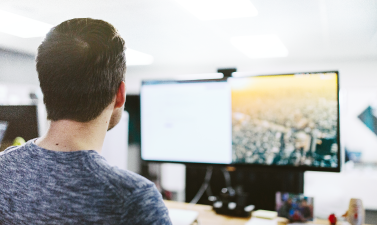 Responsibilities
As a Lead Generator you will be responsible for assisting the Senior Lead Generator in researching and developing qualified leads for our sales division. Prospective clientele ranges from small businesses to large scale corporations. We are looking for a dedicated individual with a demonstrated ability to develop leads and business relationships. The ideal candidate will be an effective communicator, able to uncover and assess a prospective client's needs in a professional manner. There will be a (above minimum wage) base, commission and bonus structure as compensation.
About You
An outgoing and positive attitude, sense of humor and desire to learn sets you apart from the other candidates. You are well-spoken, possessing both a friendly manner and a desire to succeed.
Qualifications
- High school graduate - Excellent command of the English language, both spoken and written - 6 months experience in B2B sales - Minimum 50 WPM typing speed - Working knowledge of spreadsheet and word applications - Experience with CRM software considered and asset
Responsibilities
Well established Software Development company based in downtown Vancouver, BC is looking for an to level intermediate to senior sales executive to join it's team to lead the scale out of a new software product line. The ideal candidate will have have the following experience: Minimum Five (5) years experience in Software Sales Undergone previous structured sales training programs Worked in both a start-up environment as well as a large organizations with complex sales teams. Minimum Two (2) years experience selling to, or engaged in the Hosting Provider Industry Previous experience working with Resellers and building out a sales channel. Experience building a sales team, including providing sales training, and building targets. Experience negotiating reseller sales agreements. Should have some technical background. Thorough ability to create Power Point presentations, sales decks, and sales forecasts. Ability to Provide Sales Projections and Sales Performas. Ability to create Press Releases, and Marketing Plans. Ability to engage industry press, and a good understanding of Social Media for customer engagement. History of being responsible for the scale out of a product line. Understands the marketing and selling of low cost software products via online sales and marketing channels (less than $500/unit pricing) Perfect command of the English language, both verbal and written is a must.
About You
You are a Canadian Citizen, living in the Vancouver area. You have the ability to travel both to the US and abroad. You are a hunter, and can work both independently and in a team. You take care of yourself, work hard play hard, but you get a special pleasure of building things. You are a people person, and like to take ownership. And responsibility, you thrive on.
Qualifications
An MBA or equivalent degree is preferred. Reporting directly to the CEO, your role will be crucial to the growth of the product line, and overall company. This will be an opportunity for the right person to have a long term career opportunity, and be rewarded for his contributions. Base Salary plus incentives, bonuses and commissions.
Responsibilities
The successful candidate will perform software support for our clients on all flavors of Linux servers.
About You
An ideal candidate will also be very familiar with Debian and Ubuntu,PostgreSQL, and possess some ability to debug PHP and Perl scripts. Applicants must have experience working with mail,web and database servers in a production environment. The ideal candidate will understand all aspects of running and maintaining busy production servers including networking, hardware and software issues and be able to gather information required to resolve problems.
Qualifications
Requirements: - Strong troubleshooting and problem-solving skills. - Excellent written and verbal communication. - Experience working in a support or systems administration capacity. - A thorough understanding of Linux. - Ability to write and debug shell scripts. - A basic understanding of SQL.